About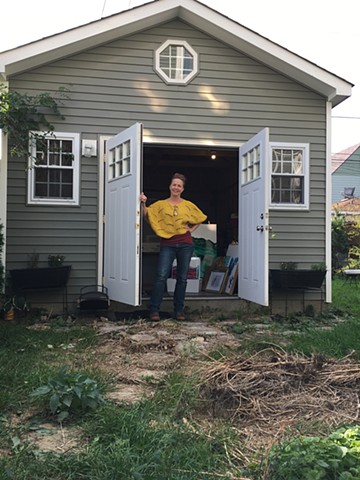 Artist's statement
Using vibrant colors and shifting tones I'm attempting to create images that, through abstraction, evoke the pleasure of connecting to natural elements like water, minerals, stones, wood, petals, skin, weather, etc. These contemporary works aim to use form, line, depth, light and movement in pursuit of images that are pleasing to the viewer and that merit a long look or give a sense of renewal, satisfaction or discovery.
About the work
These original, abstract paintings are created on archival, museum-quality, acid-free yupo paper signed and identified as originals. Most feature a combination of alcohol ink, charcoal pencil, alcohol pen and/or acrylic paint. Any formal reproductions of the originals are labeled as prints.
The background paper on all of these pieces is the same -- a clean white -- even though some appear to be or grey tone. This is because, although all of the paintings were all photographed in daylight in basically the same location, the timing, angle of the sun and cloud coverage in the sky create differences. So, while the colors in these digital images are as close to the original as possible, the originals will be very slightly different. Each painting may have small variations or imperfections just because they are real and handmade rather than digital.
About the artist
Chicago artist Sandy Smith Gerding has a Bachelor of Fine Arts degree from the University of Illinois as well as a Bachelor of Arts and Sciences degree. In Champaign-Urbana, Chicago and at L'Université Paris-Sorbonne IV, she studied dance, French and the history of art and architecture. Post-graduate studies at the School of the Art Institute of Chicago were in arts administration. She writes lyrics, songs and poetry and is in the process of compiling a book of poems inspired by life with her family of boys in Logan Square.